Non-surgical cosmetic treatments are become increasingly popular in Vietnam thanks to its safe nature, no dangerous complications and brief recovery period.
The introduction of PBSerum is an important step in the Non-surgical cosmetic treatments field, because from now on the treatments of fat reduction, flaccidity, scars and melasma... will be easier and more convenient with smart PBSerum enzymes. The use of mechanical equipment will be reduced and treatment will no longer have to be done manually, but simply inject the smart Enzymes deep into the skin so that they can locate and fix defections in the body. The activation period and results will depend on the characteristics and treated area for each patient which ranges from 2 to 12 weeks.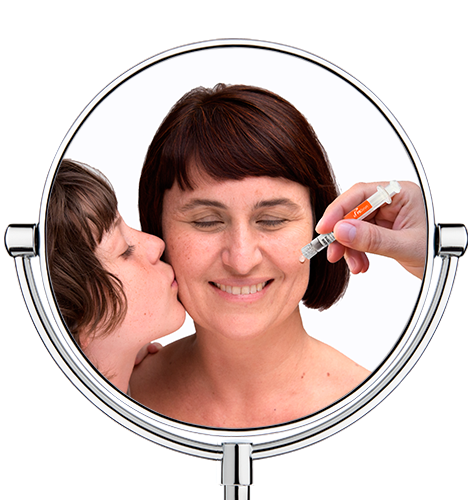 Why can smart enzymes recognize imperfections on our bodies? Because each type of enzyme has a special characteristic, they only focus in areas that have "problems to be solved" and absolutely will not affect anything else. Furthermore, PBSerum treatment will be directly implemented and monitored by expert physicians rather than esthetician. That's why the enzyme is considered to be more effective and accurate than conventional methods, with no dangerous side effects.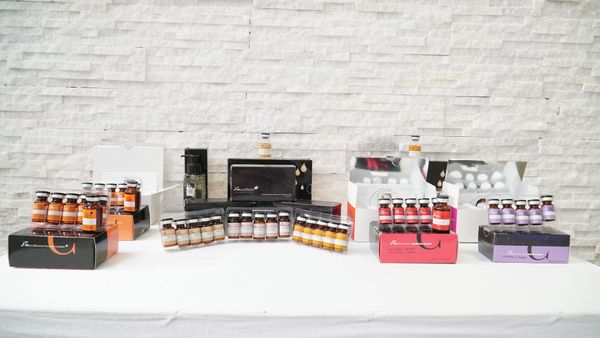 Recently, from 26 - 29/6, representatives of PBSerum have come from Spain to Vietnam to organize the "PBSERUM TECHNOLOGY TRANSFER" event in 7 prestigious aesthetic centers in the country. PBSerum has invited Dr. Dra. Karin Carpizo Lugo - the lead physician of Dermatology department at the Zapopan Hospital and Director of Luxerma Derma Clinic & Spa (Mexico) to Vietnam to share her 4 years of experiences using PBSerum to treat her clients in Mexico. Let's review some of the moments featured in the event:
1. Mcare Clinic & Spa
Mcare is the first destination in the events. Here, PBSerum representative, Ms. Sara Cardenoso have signed to transfer 4 treatments of fat reduction, skin flaccidity, scars and melasma with Mcare representative. Dr. Karin then conducted a demo and share her experiences for their physicians.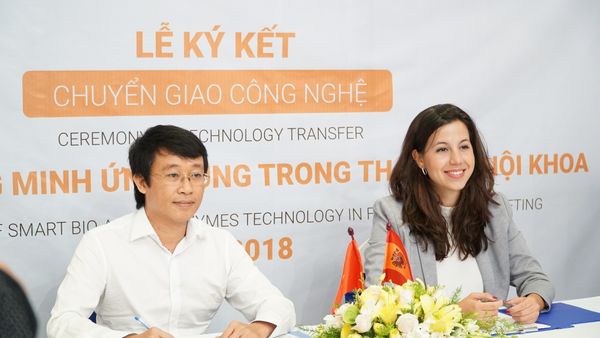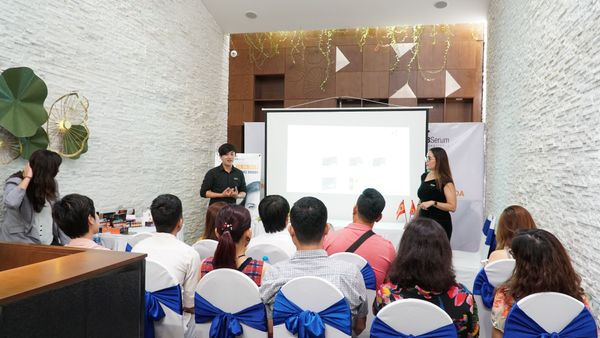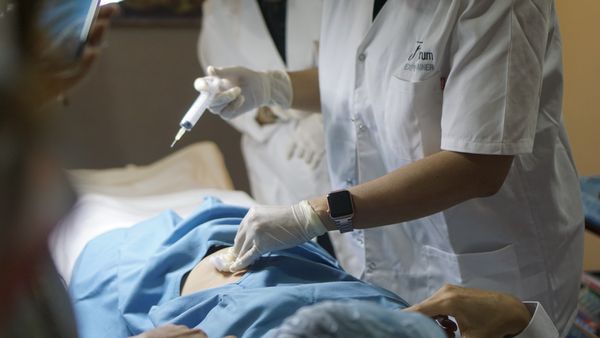 2. A Au Beauty Hospital
A Au Hospital has more than 30 years of experiences in the beauty industry, their 5 star infrastructure always anticipate and welcome new beauty technologies. Coming to A Au, PBSerum has also transfer 4 methods: fat accumulation reduction, skin flaccidity, scar removal and melasma treatment along with Dr. Karin's treatment.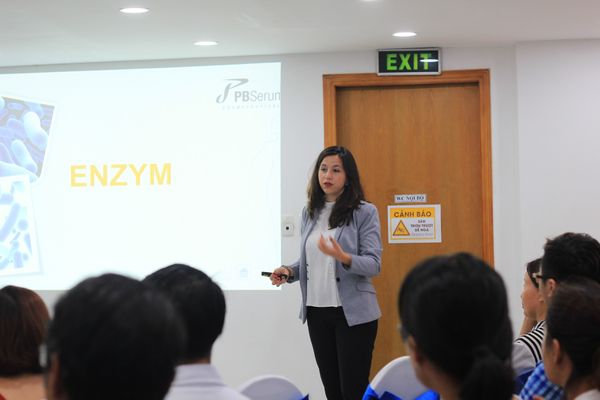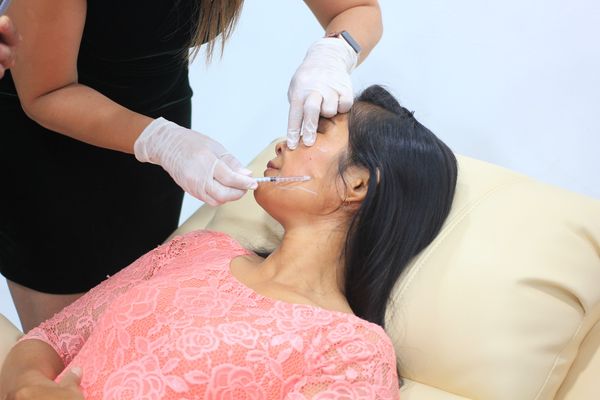 3. Clair Laser Clinic
Clair Laser Clinic is the exclusive partner of Pacific Healthcare Singapore Hospital, located in the largest commercial center in HCMC. With high demand for fat reduction and skin flaccidity treatment, PBSerum representatives have transferred the mentioned treatments along with showing the sample from the doctor.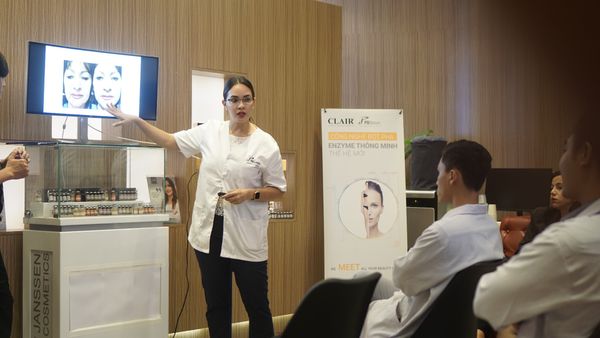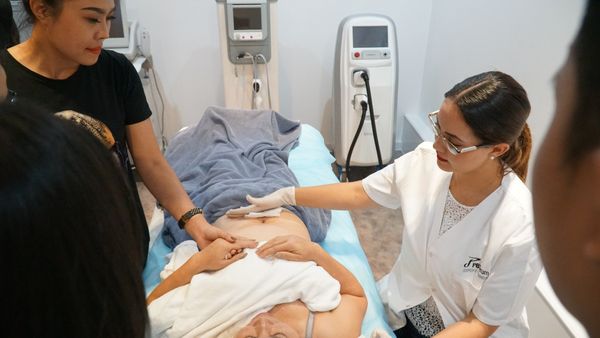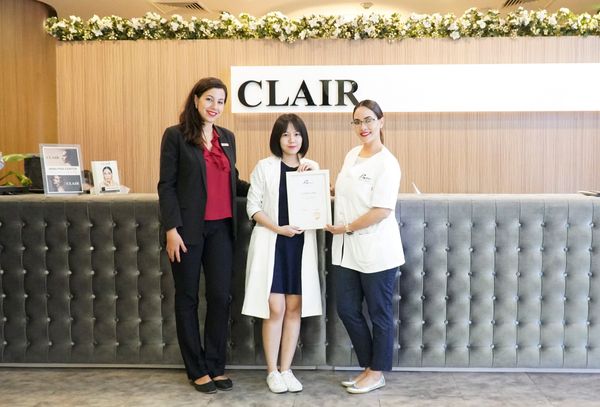 4. Emcas Hospital
Emcas is a very familiar name with great reputation in the aesthetic industry. At Emcas, customers not only go through beauty treatment but also experience 5-star service. The signing event of PBSerum technology transfer took place at the hall of the hospital and attracted the attention of many guests.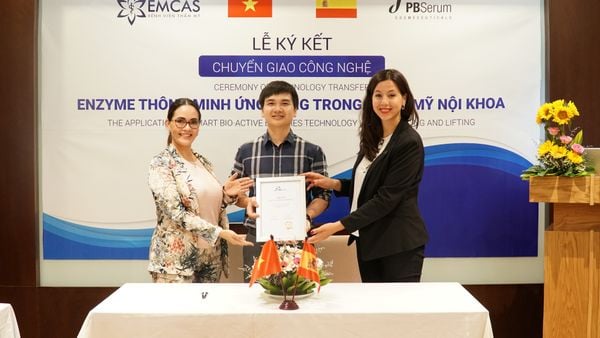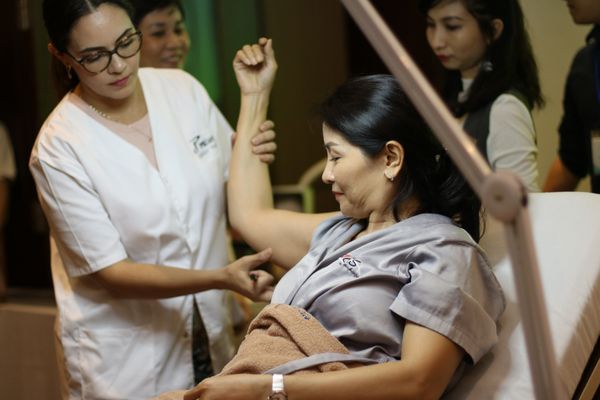 5. Nguyen Du Aesthetic Plastic Surgery & Skincare Clinic
Nguyen Du is the final location in the events. The transfer ceremony was held at the Vien Dong hotel and has impressed more than 100 guests invited. Nguyen Du's doctor and PBSerum representatives signed technology transfer for 4 methods: fat accumulation reduction, skin flaccidity, scars removal and melasma treatment. The atmosphere in the hall was intense thanks to the guests constantly asking for Dr. Karin opinions, lucky guests have also received PBSerum free treatment at the clinic. After the ceremony, the guests moved to Nguyen Du Clinic to observe the demo in sterile rooms of the facility.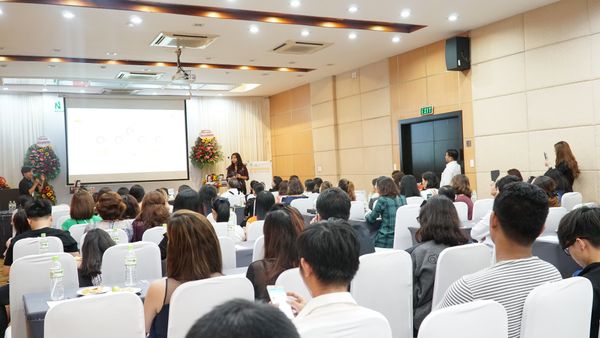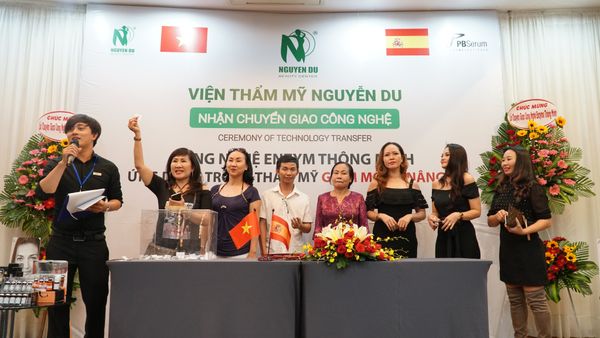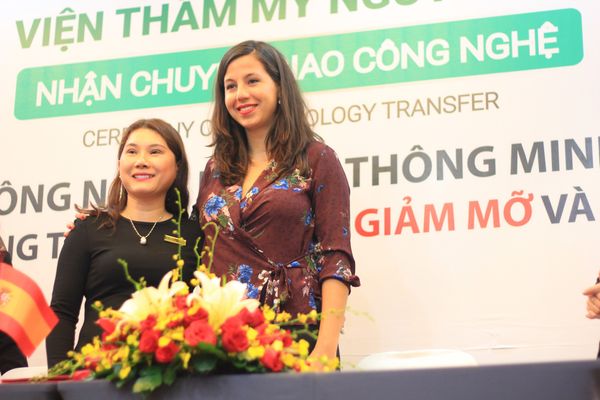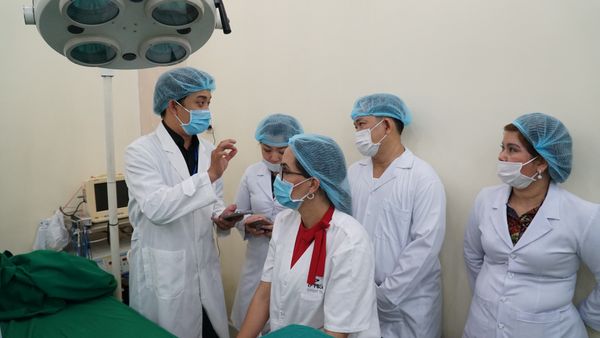 6. Treatment & consultation at Worldwide Hospital and Kho Thi Skincare & Clinic
Worldwide Hospital and Kho Thi Clinic are 2 famous beauty centers and have been the location of choice for many celebrities in the country. Since the technology has been transferred earlier, specialist and doctor of PBSerum have opened a counseling session at these 2 places and share their professional experiences with the doctors here.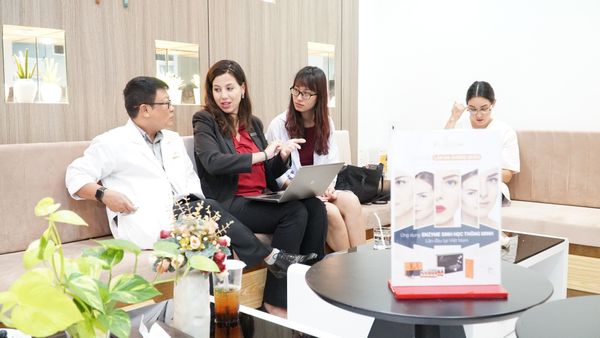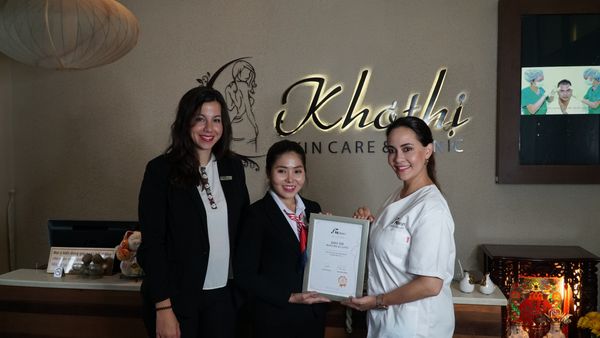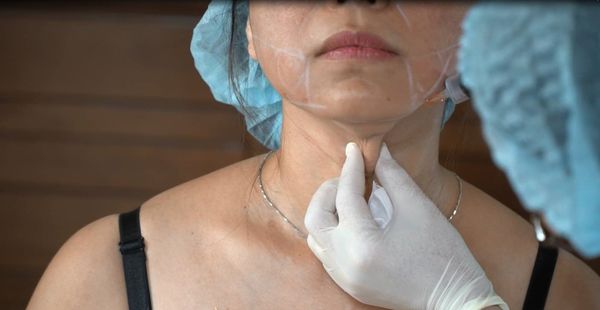 Thus, the events have ended, 7 aesthetic centers have become the latest authorized locations for PBSerum Vietnam. These centers possessed modern facilities and consists of renowned physicians with many years of experience. From this, PBSerum wished to bring the aesthetic industry to a new level, providing safe and modern beauty solutions to its customers.

So far, PBSerum has granted authorization to 11 beauty Hospitals/ Clinics that are the most prestigious in the country. Customers can choose to take PBSerum treatment at the following addresses:

A AU Beauty Hospital - 32 D Thu Khoa Huan Street, District 1, HCMC
EMCAS Beauty Hospital - 14/27 Hoang Du Khuong Street, District 10, HCMC
WORLDWIDE Beauty & Dental Hospital - A 244 Cong Quynh, Pham Ngu Lao Ward, District 1, HCMC
HIEP LOI Beauty Hospital - 128 -130 Duong Ba Trac Street, Ward 2, District 8, HCMC
XUAN TRUONG Plastic Surgery Clinic - 12 Ky Dong, Ward 9, District 3, HCMC
KHO THI Skincare & Clinic - 92 Suong Nguyet Anh, Ben Thanh Ward, District 1, HCMC
NGUYEN DU Aesthetic Plastic Surgery & Skincare Clinic - 355 Vo Van Tan, Ward 5, District 3, HCMC
YOUNG BEAUTY Beauty Centre - 258 Lac Long Quan, Ward 10, District 11, HCMC
CLAIR Laser Clinic - 72 Le Thanh Ton | B1-32A Vincom Center B, District 1, HCMC
MIMI Clinic & Spa - 24 Ly Tu Trong Street, Ben Nghe Ward, District 1, HCMC
MCARE Clinic & Spa - 19 Nguyen Thi Dieu Street, Ward 6, District 3, HCMC